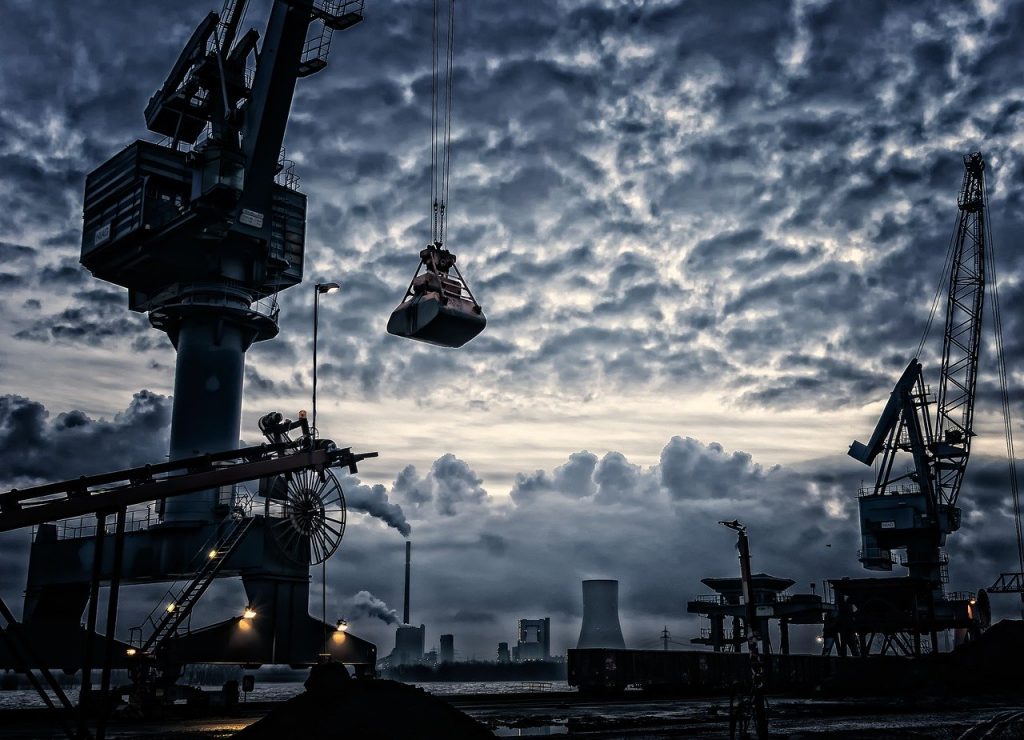 Knowing that something is created for a grand purpose is always worth learning about. While cranes are meant to carry heavy loads and raw materials to create buildings, some were monumentally built setting records of how much its capacity is considering the number of metric tons it could hover.
Braise yourself for the world's largest and most impressive cranes that not only hold records but were also efficiently made and are still being used up to this date.
Taisun – According to the Guinness Book World of Records, Taisun is considered the largest of all cranes. It had set a record of being able to carry 20,133 metric tons defeating its own from lifting 17,000 tons and 14,000 tons. Being able to carry these heavy loads sets it as the strongest and largest of cranes where safety is not an issue at all. This much weight, 20,000 metric tons is 98 Statues of Liberty put together. And if that comparison isn't clear at all, it is equal to 10,000 Volkswagen Bettles altogether. Its strength is probably due to its construction where there are two-fixed beams, the first of its kind, that makes the whole crane able to carry a barge with water, an event witnessed by 600 people in which the record was set on April 18, 2008. 'Taisun' was named after the famous sacred mountain in the province of Shandong, People's Republic of China. It was named so because it reflects its size, strength, and inspiring qualities.
Asian Hercules II – Built in 1997, Asian Hercules II is a floating sheerleg crane. It is more than 299 feet long and around 141 feet wide. It weighs around 5,900 tons. A remarkable achievement of the Asian Hercules II was working side by side with Rambiz in which they had lifted sections of the sunken Tricolor from the English Channel. The tricolour was a 50,000-tonne Norweigan-flagged vehicle carrier, believed to have been involved in three English Channel collisions within one fortnight.
Kockums Crane – It is a gantry crane that stands 453 feet high in the Hyundai Heavy Industries whose shipyard is located at Ulsan South Korea. This monster can lift to 1,500 tons. It was built in 1973 which was used to build 75 ships. Originally owned by Malmö, and after it served as a landmark for them, it was dismantled to be sold to Korea for just $1. They call it the "Tears of Malmö" due to the notion that the Malmö residents wept when it was time for the crane to be towed away.
Saipem 7000 – Here is another machinery that serves a great purpose of being used to install huge oil production platform decks together with its supporting structures. It is made up of not one but two, fully revolving cranes that contain 459-foot long booms. Each crane, hired or owned, can lift until 7,000 tons in which each crane are powered by 15,600 HP engines. It cost its manufacturers US$400 million to build them.
Liebherr LR 13000 – This is machinery considered the most powerful of all crawler cranes and the tallest of all. Its main boom can reach as high as 473 feet since it was designed for use in nuclear power station construction. Its maximum load reached 3,000 tons.
Mammoet's PTC 200 DS – is a particularly designed PTC Super Heavy Lift crane thought carefully by Mammoet, has its maximum load capacity for the jib at 2,900 tons. This sets a world record among jib cranes and sheerlegs. Its main boom is rigged with an 83-meter main boom and 36-meter jib.